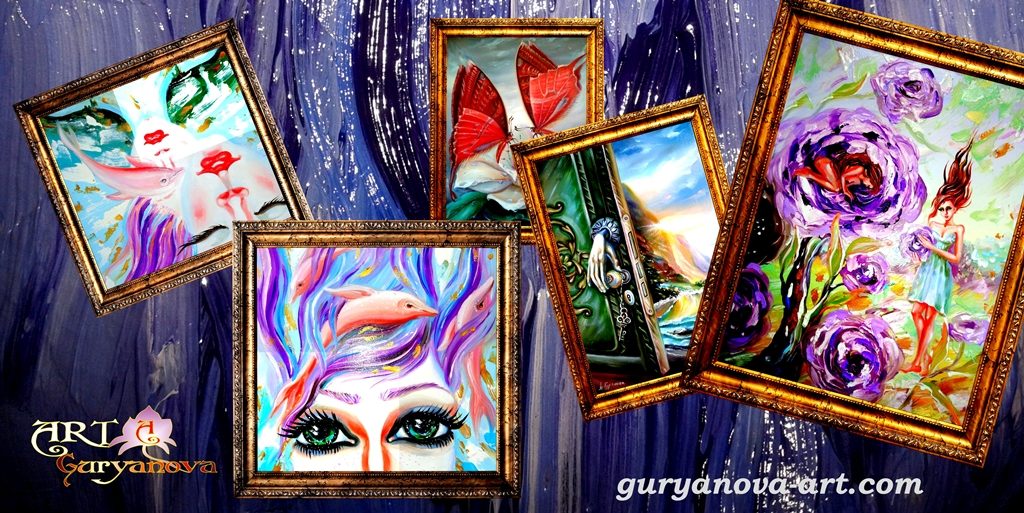 Buy now that are on explicitness
Part of my collection of paintings available for sale. More detailed, please contact the phone number +380962398825
or e-mail art-rospis@ukr.net
Ukraine. Kiev. Ukraine / Kyiv,Cherkassy, Ukraine
Художник Гурьянова Анастасия / Artist Guryanova Anastasia
On sale there are paintings of different styles and you can buy them. Pictures fit into the interior of the apartment, houses, hotels, a restaurant, Cafe, salon, office, as well as in rooms for children and adults. commercial premises, public institutions, residential interiors, garden patios, acquire unique features, elite, luxury, worthy of attention, and it allows you to make any room individually, not similar to any other.
Reasonable prices and high quality of all the paintings - is an approach to each client.
Supply pictures not only of Cherkassy, but in any city Ukraine – Kiev, Odessa, Kharkov, Dnieper, Zaporozhye, lions, Krivoy Rog, Kramatorsk, Vinnitsa, Sumy, Simferopol, Sevastopol, Smooth, Khmelnitsky, , Mariupol, Melitopol, Poltava, Nikolaev, Herson, Cherkassy, Uzhgorod, Chernihiv, Lutsk, Ternopol, Ivano-Frankivsk, Kamenetz-Podolsk, White church, Brovary, Zhytomyr, Kremenchug, Kropyvnytskyy. TOrum areas where not working is new mail. In addition to Ukraine, you can send picture and abroad.
Buy oil painting
You can buy a clear picture, and order their individual, a similar picture.
Cost of which contains the price "Contract" is negotiated individually with each separately.
Is ready to consider mutually beneficial cooperation with dealers to sell and sale of paintings.