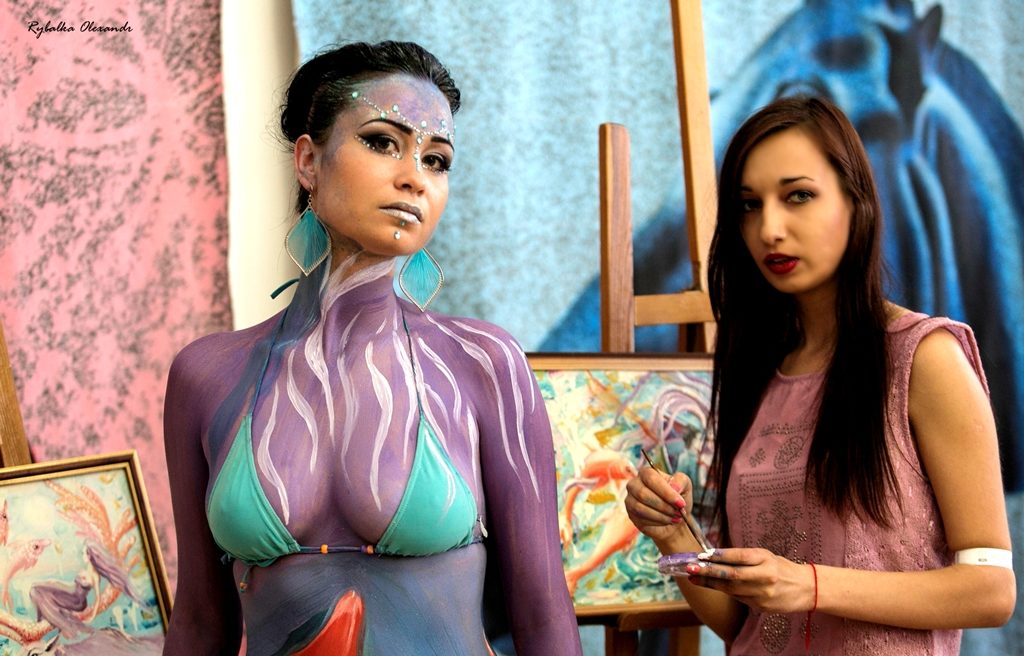 BODY ART ARTIST. BODYPAINT SHOW
the body painting – This fascinating and fantastic views body-art (body art) created by the artist, a form of avant-garde art, where the main object of creativity is the human body.
Bodypaint today is widely used in various shows, festivals, competitions, exhibitions, showed mod, promotions, carnivals .
it, perhaps, the most ancient way to stand out among the gray mass, so, fashion body art (body art) will never pass!
be - art, makeup, akvagrim, body art, bodypainting
be – art, body painting, makeup, BODY PAINTING, akvagrim # body_art #bodypainting #fase_art #master_class #artists # Guryyanova_Anastasiya #guryanova_art