9 July 2017 of the year, a charity environmental project "Grіn-Fest" in the SEC Lubava g. Cherkassy. The program "Grіn-Fest" competition was held fashion show in the style as a body - art.
The image that I have prepared for your model called "This amazing underwater world".
" Environmental issue has not left me to be indifferent.
It's hard to look at the loss of these amazing creatures, которые борются каждый день за свою жизнь …
Наблюдая за этим замечательным миром я, как художник, хочу своим призывом обратить внимание каждого не равнодушного и быть более восприимчивым и дальновиднее и спасти жизнь подводных жителей..
Более двух третей поверхности земли покрыто морями и океанами. Эта огромная масса воды необходима для жизни на нашей планете. Подводный мир кишит жизнью.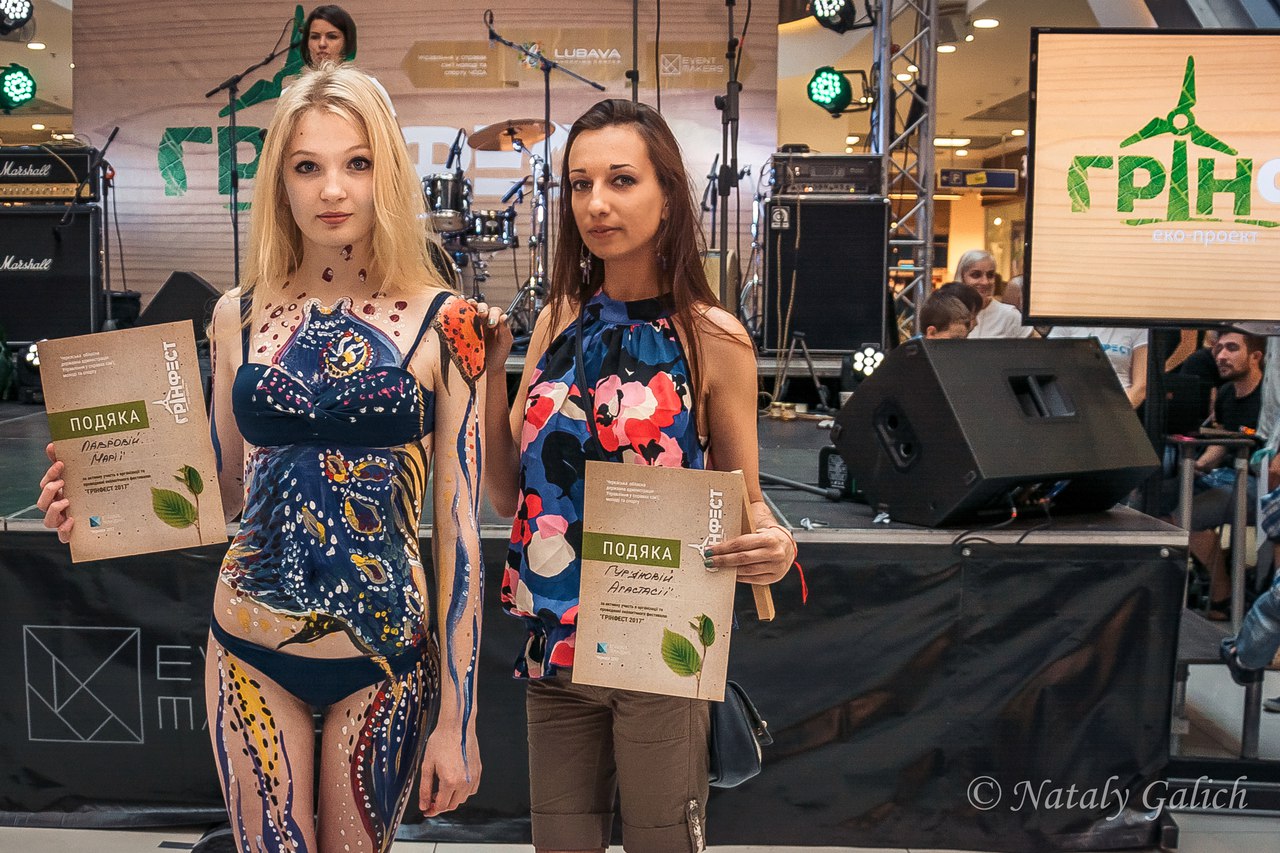 Невероятно! Погрузившись под воду можно обнаружить множество микроскопически маленьких и больших жителей подводного мира-облака крошечных рачков, стаи рыб, кальмаров, морских коньков, скатов, дельфинов, удивительных и ярких кораллов, водорослей на разных слоях воды.
Какие они замечательные! Но к сожалению по всей планете стала глобальная проблема о катастрофическом загрязнении воды пагубных действий человека …"
Also, отдельно хочу поблагодарить нашему фотографу Натали Галич https://vk.com/fotographer_nataly и модели Лавровой Марии за активное и яркое участие.