fabulous, magical and extravagant body creates with paint Anastasia Guryanova. To write such "live" pictures, It requires not only skill and experience, but also an outstanding exposure as an artist, and models. On peculiarities of body art cherkaschanka told website http://vikka.ua
"My models, who have never dabbled in body art, often ask:" endure for so long stand? ". And when it completes the creation of an image, are surprised, it's been so fast time – hours turn into minutes. We are so triggered in the process, each asking my model again, to her painted. Of course, it can not but inspire. therefore, properly, Of all the arts body art I like more ", – says the artist.
Anastasia started painting since early childhood. Already as a teenager she wrote her first oil painting. And that's tried her hand in the body art artist two years ago.
"It was an annual event" Night at the Museum ". I fully painted Woman, it was my girlfriend. Form, which then created, named" The flow of life ". I was so sucked into the process, since I am even more interested in this style, and became increasingly involved in festivals and competitions, where we needed "live" pictures ", – says a resident of Cherkasy.
A month later the artist was again invited to the museum. This time to celebrate the Midsummer.
"Woman model I did not know, so for me it was more fun and extreme. Very quickly we had found a common language and a creative atmosphere. For three hours, I created an image based on the works of Taras Shevchenko" Lille ". She appeared in the form of a flower , water lily. Her transformation so had everyone's taste, we won first place in competition. I was delighted, because at the moment I have almost no experience in this style ", – says Anastasia.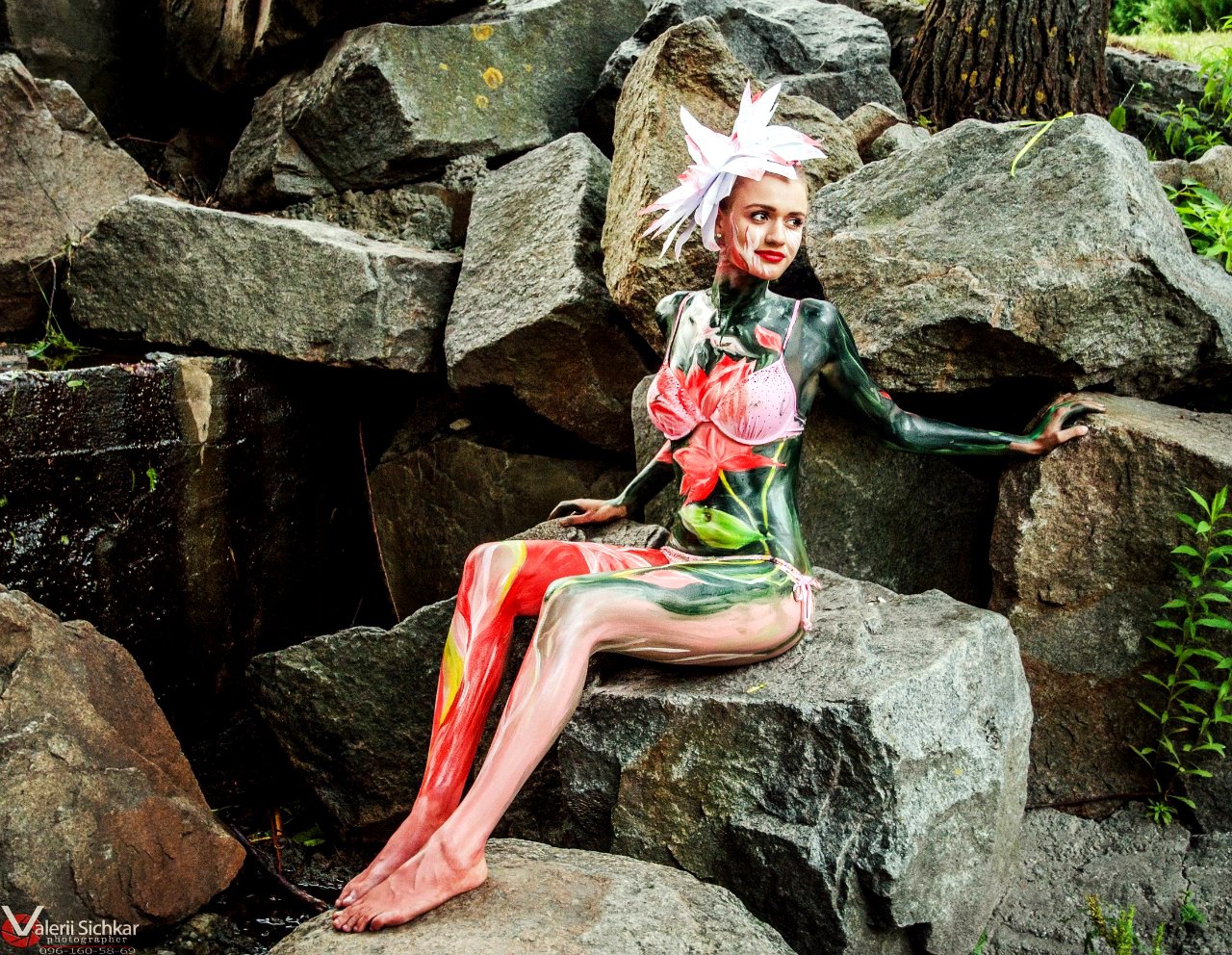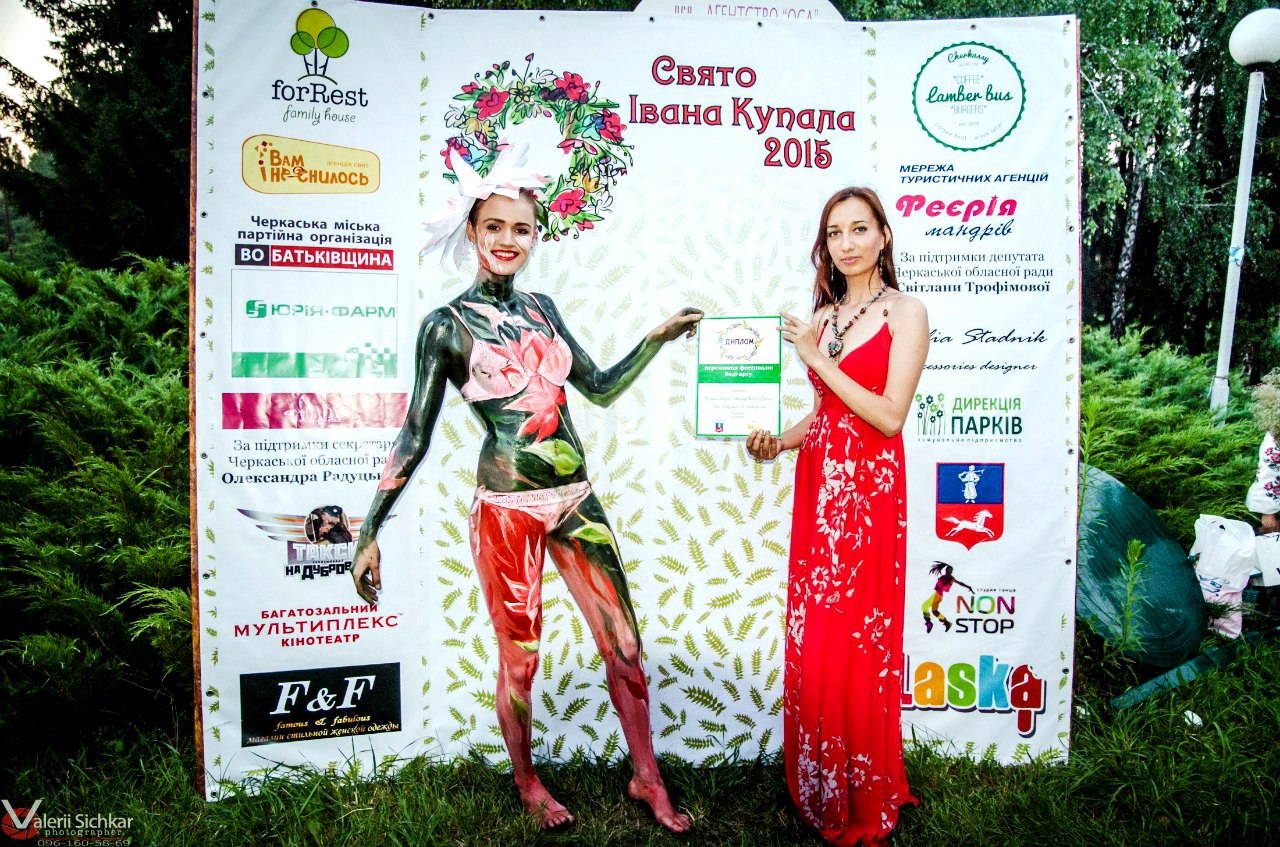 The artist admits: difficulties in such art does not arise – girl comfortable writing on the body of people as well, as well as on the canvas or on the wall.
"I usually do not draw more than three hours. It's enough, to paint the model. In this case, the process does not leave anyone indifferent spectator. Often people are watching, fit, asked to be photographed. There have been cases, that would touch. it, of course, I forbid, so no protection is better not to go ", – jokingly says the artist.
Each painting on the body preceded by a thorough preparation. The artist thinks the image, as well as master props, It has its complement. However, sometimes you have to improvise and.
"The strange case occurred recently here. I participated in the show of body art in an art museum, and presented six original paintings from the same series" pink dolphins, flamingos and angel wing ". By the way, I prepared two pink dolphins from foam. On the way to, when I went to the museum, I pushed a stranger, dolphin and touched his broken-off tail. Good, that passed the market, where he acquired hairpins and hastily repaired props. Of course, it was sorry, because two days did the dolphin. Ultimately, however, the image left, as intended, and even better ", – recalls Anastasia.
Complex image she created for the festival "Kinoshock", that would combine a variety of genres of cinema. It was a mystic, Fiction, Adventure, melodrama, fantasy, horror film and movies.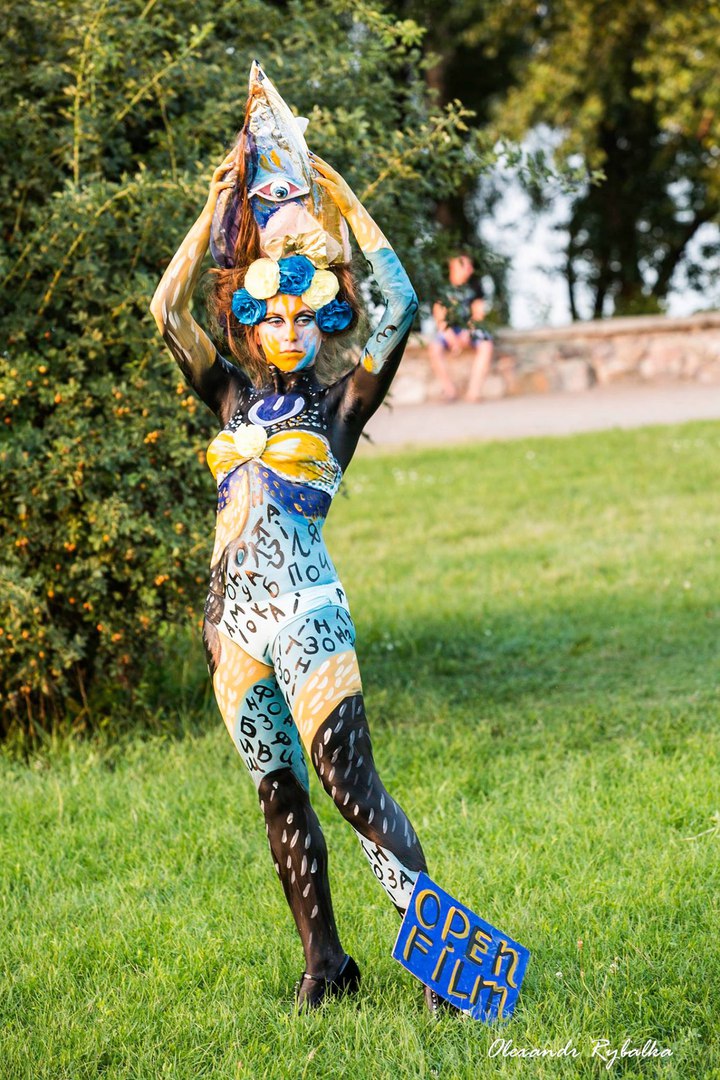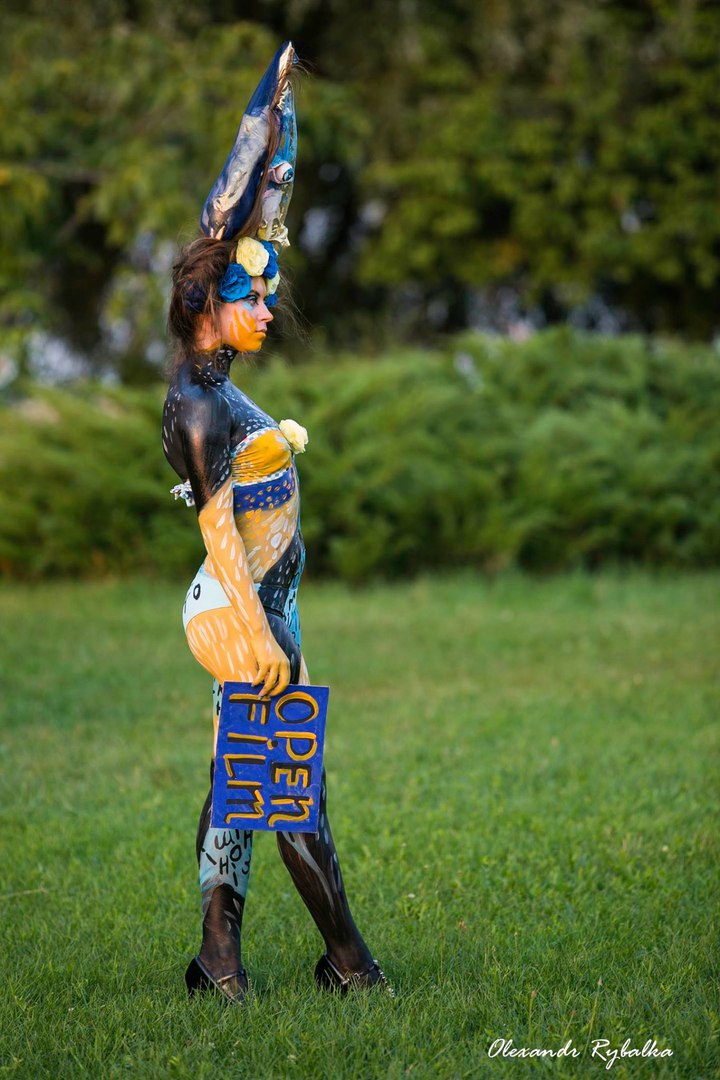 Anastasia also remembered image "Alice in Wonderland". He combined in himself the main character Alice, bird flamingo and playing cards. And in the image "sun and moon keeper" sun flare soft roe, a month – wild panther.
"Willing to continue to experiment body art. I plan to invite more models and create something interesting and complicated. Such a style inspired to create something incredible, mysterious and amazing", – adds Anastasia Guryanova.
Original taken link:
http://vikka.ua/novini/23964-cherkaschanka-pishe-kartini-na-tilah-modelej.htm?fbclid=IwAR2qFDVLFBum6wAKK87WzpQYLxzuKmXplpSS7ZgKH3noL3mqI4-McOMUcGo
TV and Radio Wicca